Parts Store Staffed by Omaha Experts
As Omaha's top appliance repair service, we have the largest local inventory of OEM appliance parts for 100 miles. To help get appliances back on their feet, we open the doors of our parts warehouse (which also stocks furnace and HVAC parts) to everyone in greater Omaha's maintenance and DIY community. Let us help you get the parts you need as soon as you need them.
830 S. 75th St., Omaha, NE 68114 | 402-399-0202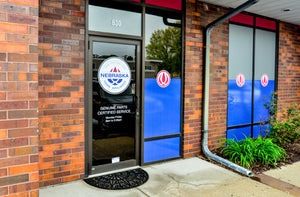 Why Choose Your Local Omaha Parts Store?
Help from Local Experts
Would you rather speak with our parts manager, a 30-year veteran of the business, or an hourly call center worker? We thought so. Not only can we ensure you'll get the right part, we know when manufacturers change or update their parts. We can even answer your questions on how best to install the part. Our knowledge makes your project easier.
Same-Day Pickup
Overnight shipping still isn't as fast as same-day pickup (plus it costs more). Fix your appliance the day it breaks, don't wait.
Local Warranty and Exchange
Even OEM parts fail on occasion. Instead of the hassle of online returns, just pop by our Omaha store and we'll exchange it.